"Therefore I urge you, brethren, by the mercies of God, to present your bodies a living and holy sacrifice, acceptable to God, which is your spiritual service of worship." Romans 12:1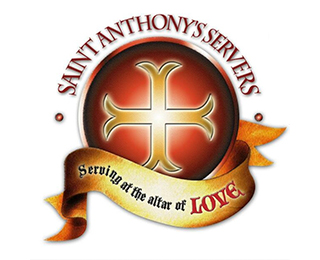 Serve daily Mass, as well as any external liturgies
Offer our help wherever needed in the Church
Besides helping the Priests when they celebrating the Mass, we also provide support and manpower when our Church needs help with tasks.
Providing service for all Masses.
Servicing basic AV needs for all ministries (Events only).
Maintaining and upgrading of AV equipment.
Training and offering a basic understanding of AV usage to other ministries.
We provide service for special occasions e,g Weddings, and Private Function.
No calendar from the servers
We may be contacted via email to altar-servers@saint-anthony.org
In the Committee, there are 5 positions:
President
Vice-President
Head Trainer
Secretary
Treasurer
As we serve the Weekend Masses, we also have Mass groups for each of the 5 Weekend Masses.
Every 2nd week of Wednesday @ 7:30pm.
We open our annual Recruitment Drives to boys aged 9 and above who have received or are receiving their First Holy Communion in the year of their application. Upon recruitment, there will be year long training stage before one is able to serve at the Altar.
Support Services & Request For Support
We provide support only for church liturgy and parish level events.