Catholics don't believe Baptism is only a sign. We believe something very profound and tangible happens during Baptism. We believe the Bible when it says that Baptism washes away sin. (Acts 22:16)
So for us, it is not as much about what we give during baptism (i.e., a profession of faith) but it is about what we get, which is salvation. We believe this salvation is for babies too.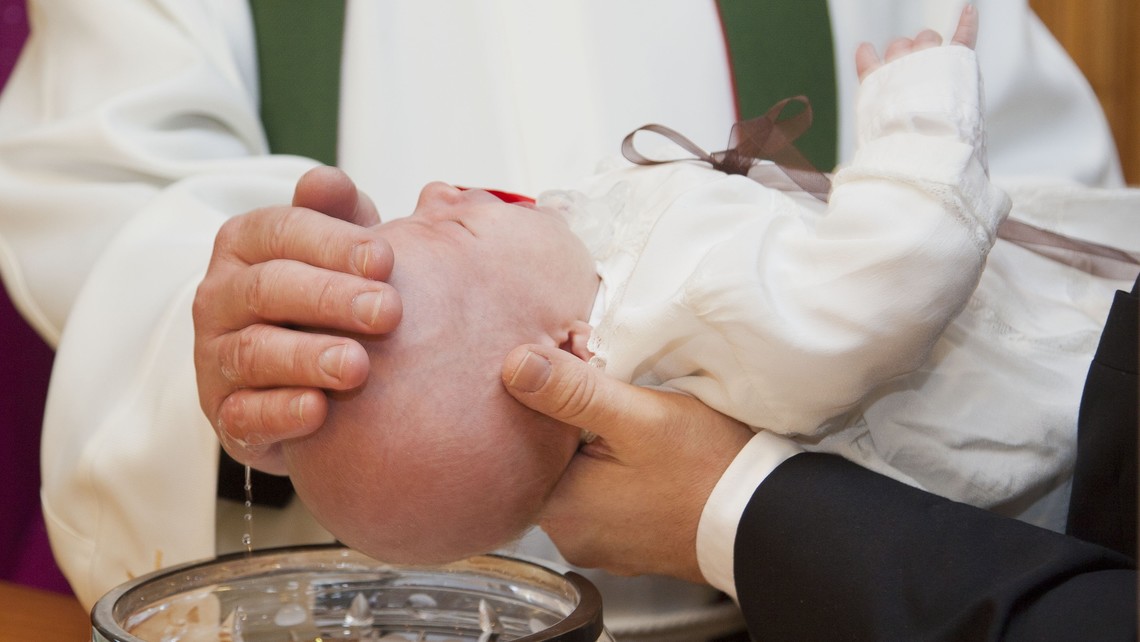 Matthew 28:19 "Go ye therefore, and teach all nations, baptizing them in the name of the Father, and of the Son, and of the Holy Ghost."
Catholics believe that as infants, we can receive the saving grace of Baptism that was won by Jesus' obedience, without consciously choosing it. Now they were bringing even infants to him that he might touch them; and when the disciples saw it, they rebuked them. But Jesus called them to him, saying, 'Let the children come to me, and do not hinder them; for to such belongs the kingdom of God' (Luke 18:15–16).
The schedule for Baptism Preparation is as follows:
Parents are required to attend 3 Sessions commencing from the 2nd Sun in the months of Feb, Apr, Jun, Aug, Oct, Dec.
The Baptism ceremony will be held on the First Sunday in the months of Jan, Mar, May, Jul, Sep, Nov at 4.00pm in Church. Forms for Infant Baptism are available from the Parish Office.
For Infant Baptism
Please contact:
Peter & Linda
93380665 (Peter)